»Music is much too important to leave it up to the professionals.«
The Guitar
The Guitar is an instrument, but do not take it too seriously, because it is also actually a toy. And when you listen to people talking, you will realise, that they say; "you play guitar?" I would like to introduce you to this game, that is playing an instrument. Don´t take it too serious and still progress by learning the secrets that are hidden within the instrument.
About Learning and Playing the Guitar
After 25 years of being a guitarist, sometimes as an active guitarist for bands or solo programs, then again as a teacher, I can say that playing the guitar is so easy, and like any good game, there are a few basic rules to keep in mind:

1. Do not pay too much respect to your instrument, it does not bite, does not hit back, and even makes nice sounds from time to time.
2. Give yourself time to get to know your guitar, even if you do not need a respectful distance, a little affection is certainly appropriate.
3. There is no age limit to learn an instrument. Although you will not immediately pluck the solo guitar in a classical orchestra, you will enjoy your first experiences and with a bit of patience and time to practice you will even see fast progress in mastering the thing.
4. Fifteen minutes a day is often better than one hour a week, so if you can spend 15 minutes a day, you have enough time to learn any instrument.
5. Guitarists are lazy people, so we only move our fingers as fast and as far as absolutely necessary, making guitar a perfect beginner instrument.
6. Even after 25 years, the instrument is still interesting and there are so many new things that I can learn, so be prepared for a long, shared journey that can always take new turns.
Are You interested in Guitar Lessons?
I'm offering guitar lessons in my home in Fenagh/Drumany or at your place in the area South Leitrim.
If you want to give it a try, please get in contact:
tel: 085 85 67 065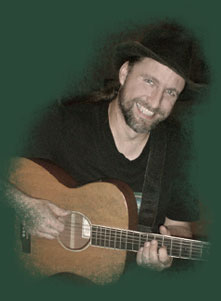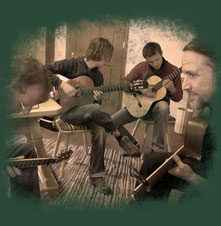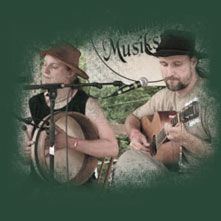 About Myself
My name is Niko Ginter (MA). I am multi-instrumentalist, co-founder of the Irish folk formation O-CROI (Austria) and also a Waldorf Steiner School teacher. I would like to combine these talents to bring people closer to the instrument that accompanies me for more than 25 years - the guitar.
My guitar experience ranges from folk (specialized in traditional Irish folk), to rock and grunge and singer-songwriter. I do not shy away from touches of flamenco, reggae and other genres like jazz, funk or blues.

I have been teaching guitar since 1985 and received my guitar training at the Music-BORG Vienna.  Since then I studied various guitar techniques – mostly as autodidact. My home is Irish music, which I have fallen in love with when I was just 18 years old. Nevertheless, my musical journey led me through overtone music to band projects like "As we travel" and "Blue Drift" and various other paths. It was in beautiful Carinthia (Southern Austria) where I returned to my roots with the founding of the new Irish Folk formation "O-CROI". There I acted mostly as a guitarist, singer and blues-harp player. Later I added the fiddle as my preferred instrument. Since the band was founded in the fall of 2005, I have been touring the green island of Ireland time and again to learn from local musicians and their inspiring music. After one such visit, I came into contact with the DADgad tuning, that I later refined in workshops with Andy Neumeister (Austria). The resulting script "DADgad Beginner" is also available.
My musical intention is the desire to play and experience the different soundscapes that are available to me by my instruments. Perfection is just a by-product of the game and should never be in the way of playing. 
In 2010, a guitar course followed in Lesachtal (Austria) with me as a speaker on DADgad - along with others such as Silfredo Perez, Stefan Hackel or Reinhold Schmid. Later I also held a Folk Music Workshop for Irish Traditional Music on invitation of the Carinthian Teachers Training in 2018.
After 12 years of travelling Ireland, me and my wife Christina decided to finally move over to dive even deeper into the irish culture and living music tradition. I therefore now offer my service as a guitar teacher in the area of South Leitrim.
---